Sleep and Relaxation

Mange tror, at de kan vinde tid ved at sove noget mindre. Men i virkeligheden drejer det sig ikke om, hvor meget tid du har til rådighed, men derimod om hvor meget du kan få udrettet i den tid, du har til rådighed.
Hvis du får en god nats søvn, så vil du være mere produktiv, have mere energi samt en bedre koncentration. Og slutresultatet bliver, at du får udført mere på kortere tid.
Denne sektion vil vise dig vigtigheden af en god nats søvn samt hvordan du optimere din nattesøvn. Jeg anbefaler, at du følger rækkefølgen i det grønne felt, øverst til venstre under "Kom i gang". På den måde får du mest ud af denne sektion. Bagefter kan du læse de andre artikler nedenunder.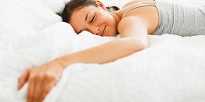 Written 2/7/2018 by Alun Biggart
I would like to let you into a little secret. A consistent good night's sleep is the KEY ingredient for your future health and happiness. That's why a good night's sleep is the foundation of EVERYTHING I share on this website! So, congratulations you have come to the right place. Are you ready to wake up in the mornings feeling refreshed and full of energy?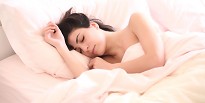 Written 10/12/2017 by Alun Biggart
New research shows that sleeping in on weekends has been shown to help you loose weight and may be a means of lowering your risk for heart disease, obesity and other health problems. Learn why sleep is the KEY ingredient to successful weight loss! And how to get a great night's sleep every night!
Get started now
Here is a collection of our best articles on Sleep.